In celebration of the warm weather (don't worry we're losing it soon enough) I decided to make a batch of Mint Lemmo. It's already gone. I want to make more and try it with elderflower liquor and a couple blueberries...and gin.
Today's was Lillet Blanc, splash and soda water.
Here's the recipe: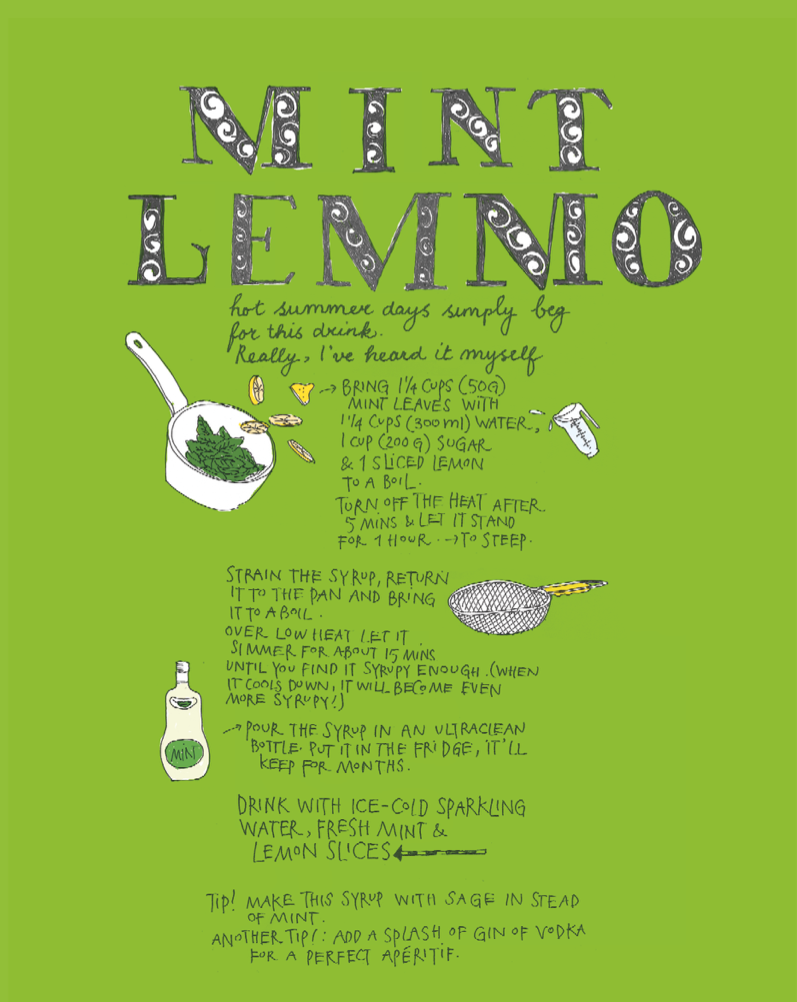 As we round out Yvette's Boston tour, making lists of last minute logistics and details, we dip again and again into this beautiful book.
As do others --  like the Huffington Post Books writer Nicki Richesin:
"Her cookbooks give the reader a sense of a life well-lived and the abundant joy delicious meals offer when shared with friends and loved ones."
And Food & Wine who interviewed Yvette to get an insider's tour of Amsterdam, drawing on both her design background and her restaurant/catering/cookbook experience.
"...the cultural poverty it (simultaneous closing of top two museums) created stimulated an underground scene that was really approachable and fresh." Read on to learn about this "punk food movement" in Amsterdam.
Ah...
Schedule of Events
April 13 @ 12 -2 have lunch with Yvette at the ICA on Saturday - check with Eat Boutique here.
April 13 @ 4 - Brookline BookSmith - tasting and chat.
April 14 @ 2 - 5 - Stop by KitchenWares for a nibble and a book. (public, stop in, EventBrite info here.)
April 16 @ 12-2 - Media Luncheon - chefs at Les Zygomates will be cooking from the book!
April 16 @7 PM - Trident Bookstore on Newbury - tasting and chat. (public, stop in)
Bonus: her award-winning photographer and husband Oof Verschuren is coming, too!